2023 Witek Cup 
The Witek Cup is 12 regular season events with a Witek Championship.
Players must have a CDGA or approved golf handicap to compete.         
For all events, play must be with a fellow Witek Cup competitor. Events listed with multiple days, play one day or other but not both.             
The Witek Cup Event fees are $20. The event fees are in addition to green fees. Event Fee for the Witek Championship, if you qualify is $40. Players can purchase a "Witek Regular Season" bundle, which includes all 12 regular season event fees for $200.
50% of the field receives gift certificates for regular season events, 100% of players whom qualify based on event points for Witek Championship receive gift certificates.
Players accrue event points for each regular season event played. Points are used at season end to qualify for Witek Championship and players starting position in that event.
Communication will be provided to all participants on point position throughout the season. Points are summed for players season position using the top 8 of 12 or less regular season events played. If an event is cancelled during regular season due to weather or other and not rescheduled, then top 8 would be used.
To qualify for the Witek Championship,

Players must play in at least 7 of 12 regular season events.
Be amongst the top 15 regular season point leaders and ties.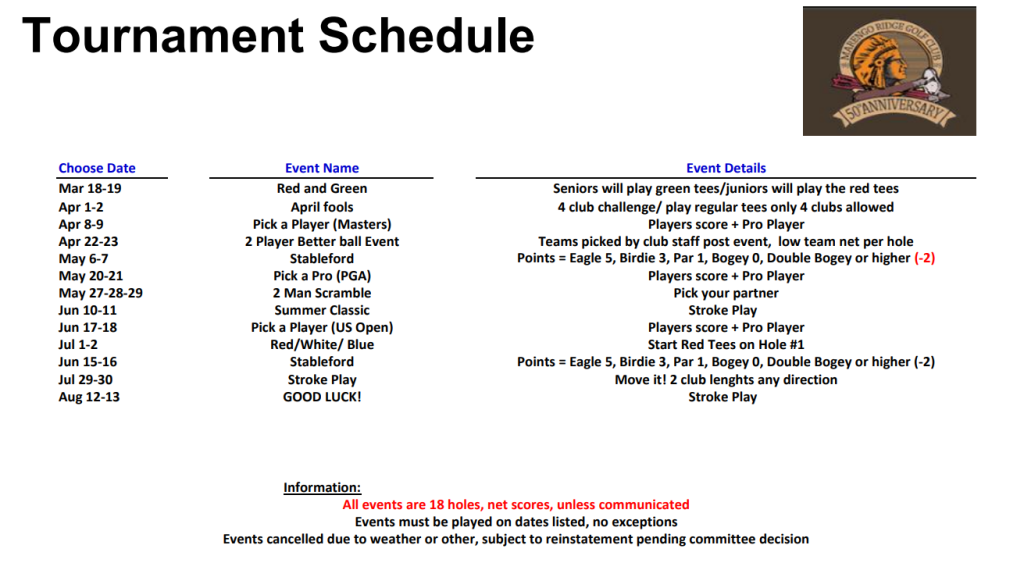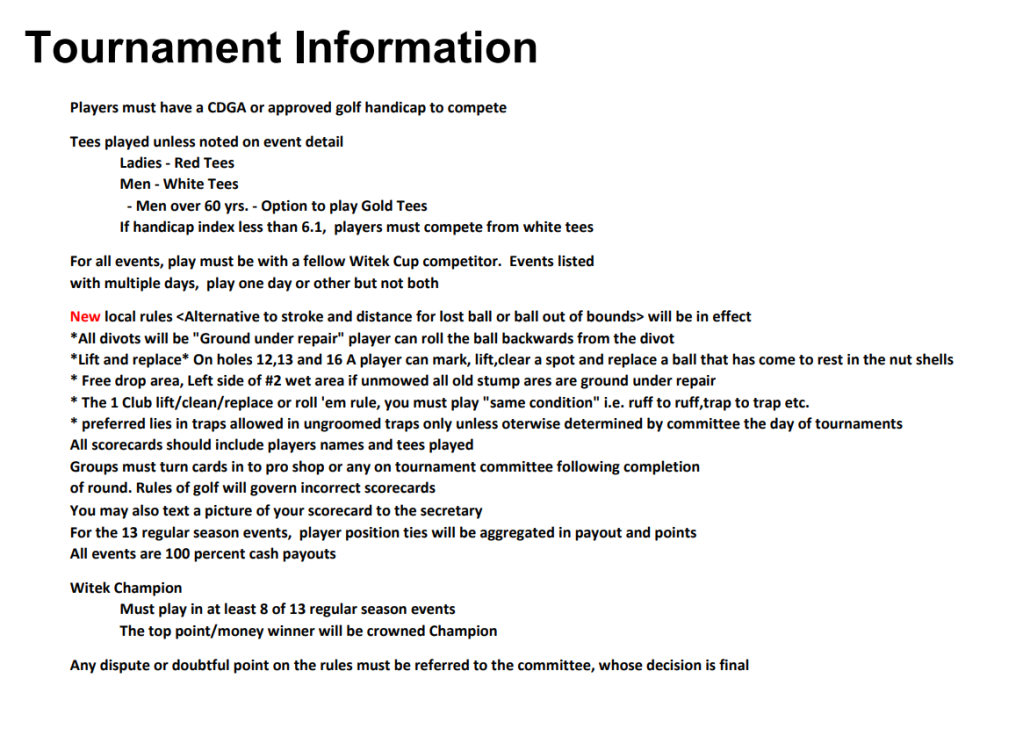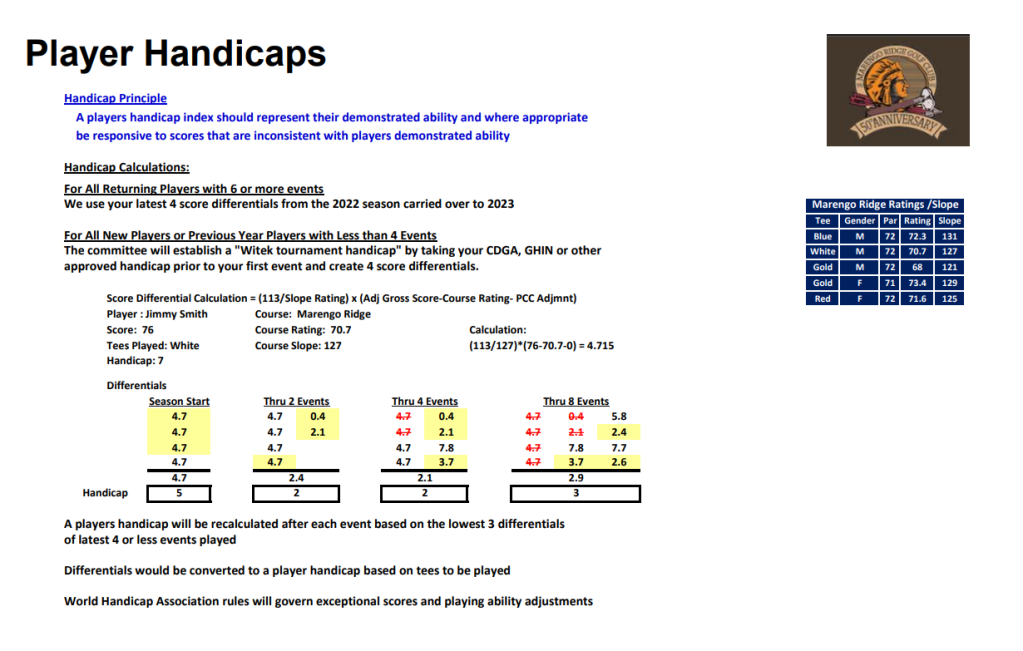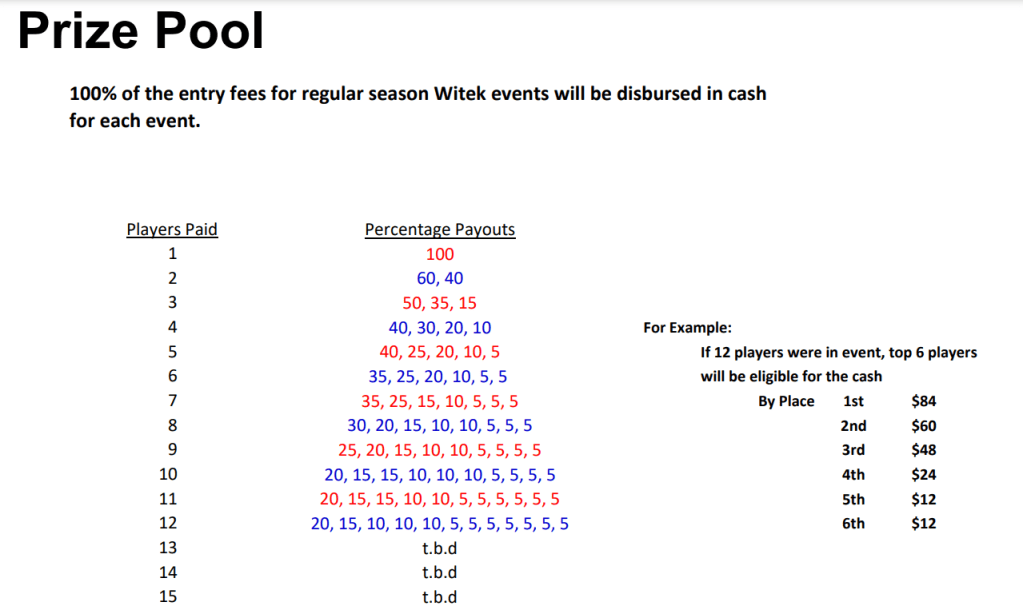 *See Witek Cup Booklet inside the clubhouse for further Witek Cup Info.
For More Information on the events, please call the golf shop at 815-923-2332, or send us an email at golfshop@marengoridgegolfclub.com.